Even though we are just two weeks away from winter, we are still managing to harvest a small bowl of little ripe tomatoes every few days. There are loads of chillies too. The chickens are still laying an egg each, almost every day, so we decide to have tomatoes and eggs on toast – with some chilli.
Tomatoes with chilli simmered in a little olive oil has to be the best accompaniment for fried eggs. It's so aromatic and tangy. It has to be one of my favourite winter breakfasts, and the pan juices are just crying out to be mopped up with some nice bread.
Chilli seems to make so many dishes sing. We grow a range of chillies and capsicums each spring, but they are quite slow to grow for us and don't decide to fully ripen the whole crop until autumn. I decide to look them up in my favourite plant book, "The Oxford Book Of Food Plants". We were given our copy as a gift from the late John Meredith in The seventies and it has been an invaluable guide to information on the origins of food plants. I google this book and find that it is still available 2nd hand;
Oxford Book of Food Plants by S. G. Harrison (1970, Hardcover)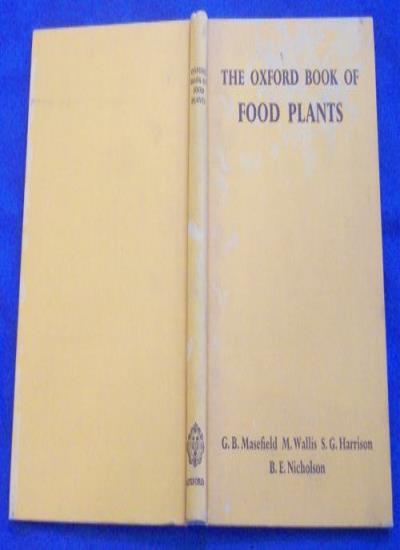 Pre-owned: lowest price
Get it by

Tue, May 22 – Wed, May 30

from South East, United Kingdom
With an authoritative name like S. Harrison, it would have to be a good read!
Pages 128/129 are all about peppers and chillies, including black pepper.
Capsicums or sweet peppers (Capsicum Annum) are described as an annual plant grown from seed and originated in tropical America. This spices includes all the larger fruited kinds and are often picked while still green. These 'peppers' vary greatly in their pungency. In General, the larger the variety, the milder the flavour. In some parts of Europe, these fruits are called 'Paprika', while in Spain they are called 'pimento'. The fruits  can be very high in vitamin 'C'. Although often quite round in shape like the 'bell' pepper, they can be long and pointed. I don't know what they are called in Korea, but there were huge quantities in the street markets, sold by the sack full. I believe that they were the hot variety of the annum family. They were quite large, long, tapered and pointed, and ripened to a very dark mahogany red colour.
On the other hand, 'Red pepper' or 'Chilli' (Capsicum Frutescens) is a perennial plant or can be in the tropics, but the frost kills it here. It has less vitamin 'C' than capsicums. Pungency is described as being variable, but in general, it is much greater than in the capsicums. There are two main forms. The short spiky variety where the fruit often stick upwards. Sometimes called 'birds eye'. These a smaller and smooth skinned.
The other main variety is longer and narrow with undulating skin and the fruit hang down. S Harrison in The Oxford Book Of Food Plants describes the longer gravitationally influenced variety as 'red peppers' while the short spiky gravitationally resistant variety he calls 'chillies'. We grow them both and call them both chillies – long or short.
I like the flavour of chillies , but I'm not any kind of masochist, just hot is hot enough. once I break out in a sweat, that's hot enough. Two of our small hot chillies is about my comfort level in a meal.
Last night we had steamed capsicums stuffed with both red and green chillies, along with brown rice and some other condiments! Keeping it all the family!